About Andrea Burton
I began my journey into the tech world at 5 years old when my parents sent me to computer camp at Texas Intruments. My mom does not remember this. But I do because i thought it was amazing.
Being the child of two computer nerds / math majors put me in a really good genetic position to really get how computers work. Then my dad bought this computer below. The day he brought it home was a serious day. We were amazed by the awesomeness of such a machine. My sister and I played a lot of Colossal_Cave_Adventure.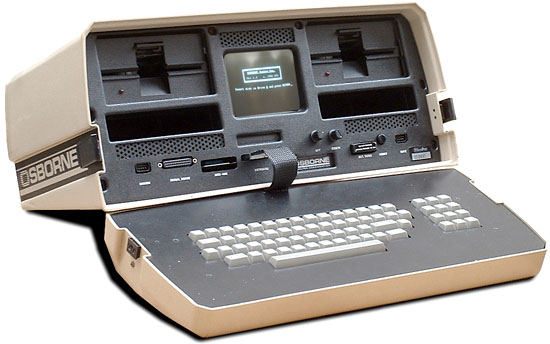 Let's speed this up a few decades. I received a Bachelor of Science degree in Multimedia Arts & Sciences from UNC-Asheville - Asheville, NC in 2001. We were coding in Dreamweaver and making lots of Flash movies. I and the internet have come a long way since then.
I have been working in the industry for the last 10 years. I started as a designer and have become a frontend developer and user experience designer / engineer along the way. I am fascinated with interactions, learning javascript, creating beautiful UIs, and approaching clients with empathy and understanding while working with them on projects.
I also fascinated with the multilingual web and have a love for designing and coding RTL interfaces. As an alumni of Meedan, I have worked and researched Arabic and RTL langauges on the web and different types of Arabic speaking users. With Meedan, I participated in the E-mediat project and provided new media training to NGOs and CSOs throughout the Middle East and North Africa (MENA) region in Beirut, Lebanon in Feb. 2011.
Things I love:
My dog hazel

My nephew Linus

Being an MC

Going to places like this in Oregon